I have come across many different websites that help teachers incorporate technology into the classroom but the QR Treasure Hunt Website simply is one of the best. It is engaging, different and really captivates students attention. It is a win win for any teacher to use.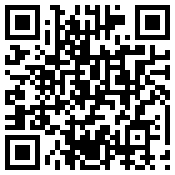 Teachers can use this website to create a series of questions which are then converted into QR codes, (like the one above) that contain text files for your students to read. Then you simply place these QR codes around the room or school and give them a time limit to answer all of the questions. The student back with the most correct answers at the end of the time limit wins. It is a fantastic first week of school exercise to get students thinking about a specific topic. This website does all of the work for the teachers. Just simply type in the questions and the site creates all of the QR codes. If you are looking for some QR code readers for the students to use see the list below. This is a must try in the classroom for all teachers.
QR Code Reader List: If I am missing one please let me know.

Related articles
Filed under: Augmented Reality in Schools, Resources | Tagged: education, K through 12, Mobile phone, QR code, Student, Teacher, Text file, United States | Leave a comment »